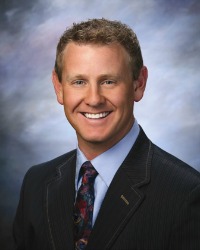 While serving in the Unicameral a few years ago, a friend, and now colleague, came to me asking for some help in getting the message of CASA into the hearts and minds of lawmakers in order to grow CASA's presence and facilitate their mission. I was moved enough to join CASA's Board of Directors a few years later, and am honored now to be selected as its President. I come from a small town where a) it's hard to find people to volunteer their time to serve the community, and b) most people believe that child abuse and neglect is an urban issue. CASA has shown me that serving these children is a statewide issue and takes a statewide effort to achieve our goals. I'm happy to give back just a little to help make even a small difference in the lives of children that are in horrible situations by no fault of their own. I am happy to be their voice in whatever way I can, and I ask you to join me.
Sincerely,
Kent Rogert
President, Nebraska CASA Association Board of Directors
Nebraska CASA Board Members
Kent Rogert, Lincoln
Rose Hood Buss, Lincoln
Michael Chase, Omaha
John Rebrovic, Omaha
Angela Amack, Lincoln
Bill Barnett, Lincoln
Amy Bennett, Grand Island
Ryan Donohue, Lincoln
Dawn Mazzie, Lincoln
Catherine McDowell, McCook
Dawn Rockey, Lincoln
Rebecca Sorensen, Scottsbluff
Kim Thomas, Omaha
Ariel Washington, Lincoln
Nebraska CASA Staff
Corrie Kielty, Executive Director
Tammie Stolz, Marketing and Administrative Coordinator
Our staff is dedicated to supporting local Court Appointed Special Advocate (CASA) programs.
Our board represents a cross-section of our community and has a passion for providing ethical, quality programming for children.
We strive to ensure long-term sustainability of the organization and oversee that the funds raised directly affect those in need.