CASA Volunteer Mindset Training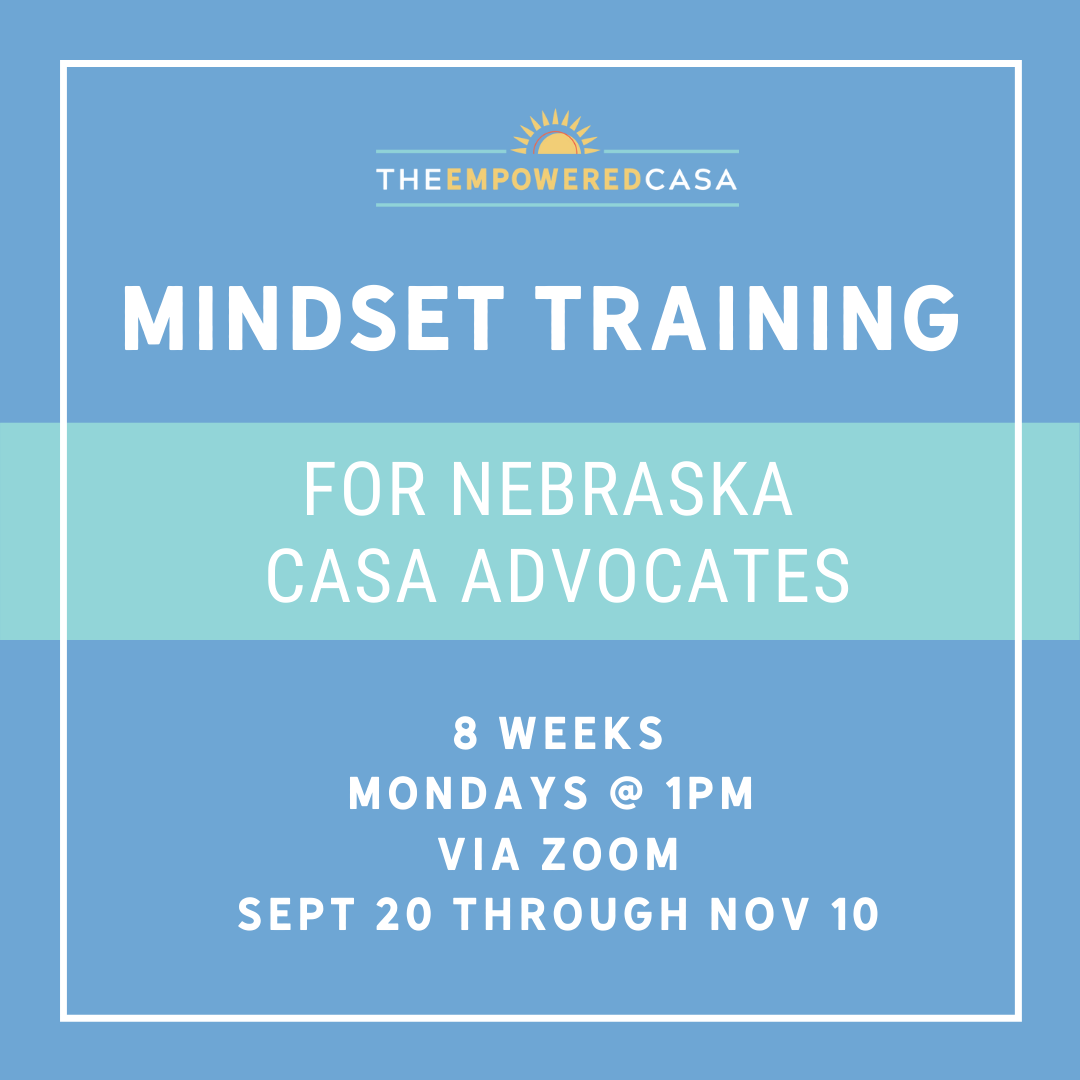 Mindset Training for CASA Programs is an 8-week program designed to teach staff and volunteers how to manage their minds when it comes to their CASA work. It takes into consideration the challenging work volunteers perform and teaches tools to increase self-awareness and ultimately, self-care.
Learning these tools helps volunteers:
Stay mentally and emotionally healthy while on a case.
Set and implement healthy boundaries.
Show up in court and at case-related activities as the most professional and helpful person at the table.
Stop worrying about their cases and feel confident about the work they are doing instead.
CASA work is unique and this training is a unique opportunity. The ripple effect is overall personal and professional growth.
How you do one thing is how you do everything. Master your mindset in the child welfare arena and there won't be anything you can't handle!
The training consists of:
60-minute live Zoom webinars on Mondays at 1pm CST over 8 weeks
8 live group calls.Each week Advocates will have a group coaching / Q & A call to ask for help, have discussion, or receive coaching on the week's topic or anything else CASA-related. Calls will be held at 6pm CST and will alternate between Wednesdays and Thursdays over the 8 weeks.
All Monday calls and Advocate calls will be recorded. Replays are posted within 24 hours.
Advocates attending the Monday webinars or group calls, or watching the replays can submit for Continuing Education credits.
Contact Info
Christina Millsap
necasa.christina@gmail.com
402-477-2788