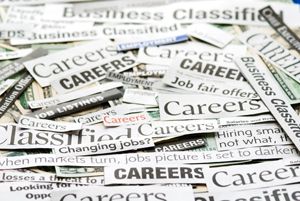 Passion. That's the common attribute of those that work for CASA. We are dedicated to providing a voice for abused and neglected children. If you're ready to make a difference, browse our openings or upload your resume and tell us your interests. We'll consider you for future opportunities.
NOTICE OF NONDISCRIMINATION
It is the policy of this organization to ensure that all employment decisions shall be based on merit, qualifications, and competence. Except where required or permitted by law, employment practices shall not be influenced or affected by virtue of an applicant's or employee's race, color, religion, creed, age, sex, national origin or ancestry, marital status, disability, pregnancy, genetic information, veteran status, Vietnam-era or special disabled veteran status, sexual orientation, or any characteristic protected by law. This policy governs all aspects of employment, promotion, assignment, discharge, and other terms and conditions of employment.
Positions Available
The Director of Talent and Compensation at CASA for Douglas County oversees the overall strategic direction, planning, coordination, administration, and evaluation of the human resources at CASA for Douglas County. The director is responsible for developing and ensuring effective implementation of plans, systems, policies and processes for workforce planning, talent acquisition, talent management, coaching and development, employee engagement, legal compliance and recordkeeping, employee relations, total rewards (compensation and benefits), and payroll oversight.

This position requires a true strategic business partner who is collaborative and capable of building consensus and commitment toward shared outcomes. Strategic and intentional efforts related to Diversity, Equity and Inclusion will be a priority for the role. The Director of Talent and Compensation as the discretion of the Executive Director, will supervise the Operations and Finance Manager.

The Training Manager at CASA for Douglas County will be responsible for the implementation and ongoing development of the CASA Training Program. The Training Manager should be a highly motivated and organized individual who can speak to all audiences regarding CASA's mission and the role of the CASA volunteer.