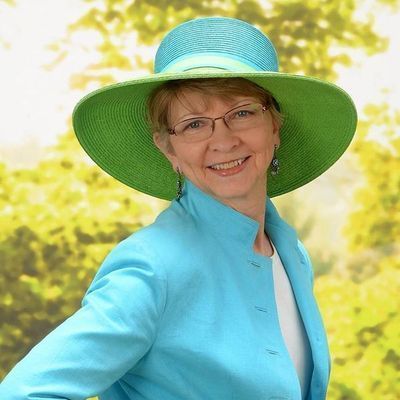 I can only imagine the fear and isolation a child must feel when moved from home and the family or from placement to placement within the foster care system. Maybe in some cases, children feel relief to get out of a situation of abuse and neglect, but they still lack the knowledge and power to control their situation. How frightened they must be. Such trauma leaves lasting psychological scars. That's when a consistent healthy relationship is the key to their progress - whether that is from a relative or a stranger who becomes a friend like a Court Appointed Special Advocate.
CASA volunteers are one way to provide consistency to a child through a relationship with an adult they can count on. More than that, a CASA volunteer becomes an advocate for that child in a courtroom. CASA volunteers are trained and knowledgeable about that child, their needs, and the system of providers and courts into which the child has been forced. They care deeply and can make a huge difference in the life of that child.
That's why I choose to give of my personal time and resources to be a supporter of Nebraska CASA.  Helping to make a difference in the lives of children and the lives of the adults who care about them is a gift to many, including me.
This work takes many hands and hearts working together. Please join me in supporting the CASA volunteers, the local boards, and our state organization. What better way to make a difference in the lives of children who experience abuse and neglect? - Margaret Buck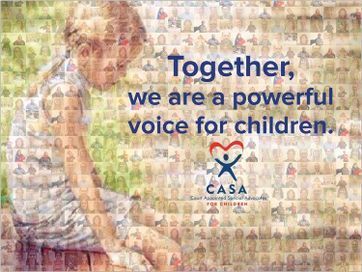 Nebraska CASA Board Members
Margaret Buck, President, Lincoln
Luis Sotelo, Vice President, Lincoln
Carolyn Caulkins, Treasurer, Lincoln
Philana W. Blakely, Secretary, Lincoln
Dee Austin, Omaha
Krista Bruns, Sidney
Brooke Jensen Denker, Lincoln
Vaidehi Desai, Lincoln
Marcianna Fehlhafer, Utica
Nancy Forney, Scottsbluff
Jackie Guzman, Scottsbluff
Diana Lindensmith, Plattsmouth
John MacKenzie, Omaha
Alycia Tiemann Brady, Lincoln
Nebraska CASA Staff
Corrie Kielty, Executive Director necasa.corrie@gmail.com or 402-477-2788
Tammie Stolz, Marketing and Administrative Coordinator necasa.tammie@gmail.com
Christina Millsap, Training Director necasa.christina@gmail.com or 402-477-2788
Our staff is dedicated to supporting local Court Appointed Special Advocate (CASA) programs.
Our board represents a cross-section of our community and has a passion for providing ethical, quality programming for children.
We strive to ensure the long-term sustainability of the organization and oversee that the funds raised directly affect those in need.