I have always worked with children in need as a volunteer and a professional. Thirty-one years as a school social worker and mental health counselor, I helped children and families to optimize family well-being. As a young professional, I also became involved with my local CASA of Scotts Bluff County Board of Directors. I served as president for two terms. While serving as a CASA volunteer advocate, I observed first-hand the importance of the one-on-one connection between the volunteer and a child in foster care.
I am honored to continue to advocate for abused and neglected children as the president of the Nebraska CASA Board of Directors. Our board strives to support and encourage the 21 local CASA programs throughout the state, allowing these programs, in turn, to recruit, train, and support their local volunteers.  These volunteers make a HUGE impact on the lives of an abused and/or neglected child.  They give children support and HOPE for the future. Each child in foster care deserves an advocate to be the voice of their wants and needs in court.
Our Nebraska CASA vision is to provide a volunteer advocate for EVERY child who needs one. Please help us to realize that goal with your financial and volunteer support.  Learn more about CASA!! BE A CHILD'S VOICE!!     Becky Sorensen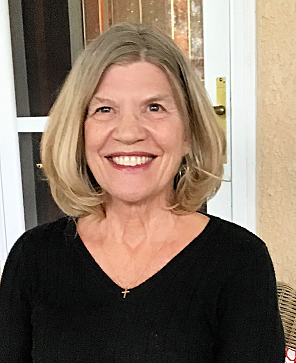 Nebraska CASA Board Members
Becky Sorensen, President, Mitchell
Margaret Buck, Vice President, Lincoln
Carolyn Caulkins, Treasurer, Lincoln
Luis Sotelo, Secretary, Lincoln
Angela Amack, Lincoln
William Barnett, Lincoln
Philana Blakely, Lincoln
Paula Creps, Papillion
Brooke Jensen Denker, Lincoln
Marcianna Fehlhafer, Utica
Nancy Forney, Scottsbluff
Rebecca Lynn Fisher, Lincoln
John MacKenzie, Omaha
Jodi Sonneman,North Platte
Alycia Tiemann Brady, Lincoln
Nebraska CASA Staff
Corrie Kielty, Executive Director
Tammie Stolz, Marketing and Administrative Coordinator
Christina Millsap, Training Director
Our staff is dedicated to supporting local Court Appointed Special Advocate (CASA) programs.
Our board represents a cross-section of our community and has a passion for providing ethical, quality programming for children.
We strive to ensure long-term sustainability of the organization and oversee that the funds raised directly affect those in need.